Different types of SSDs are available on the market, and some of those SSDs use the SATA interface. But, before buying SATA SSDs, many beginners have one common question whether all SATA SSDs are the same or not.
No! All SATA SSDs are not the same. Usually, there are three types of SATA SSDs the SATA 2.5 inch SSD, M.2 SATA SSD, and mSATA SSDs.
All these SSDs use the same SATA interface, and their speed is almost the same. But their sizes, connectors, and storage capacity are different.
All these SATA SSDs are not even compatible with all the systems, and before buying any of these SSDs, you have to check the compatibility first.
All these different types of SATA SSDs, their compatibility, speed, and installation process are explained below.
SATA 2.5 Inch SSDs
The SATA 2.5-inch SSDs are very popular on the market, and these SSDs have the largest form factor compared to the other SSDs. In addition, these SSDs are compatible with all systems because you don't need any m.2 ports inside your motherboard to install these SSDs.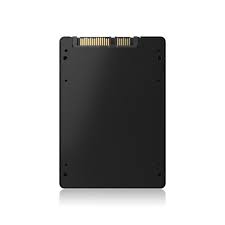 To install these SSDs, you need a SATA data cable and a SATA power cable. The SATA data cable mostly comes with the motherboard, and the SATA power cable comes with the Power Supply.
Just plug one end of the SATA data cable into the motherboard SATA port and plug another end into the SSD's data port. Secondly, plugs the SATA power cable into the SSDs power port.
If your system becomes slow and only has a hard disk as secondary storage, then you can use a 2.5-inch SATA SSD to make your PC fast. The average speed of a 2.5-inch SATA SSD is 500Mbps to 550 Mbps.
To get this speed, you have to buy a SATA 3 revision SSD, and you have to plug the SSD into your motherboard's SATA 3.0 port. If you wrongly plug the SSD into SATA 2.0 revision port, you won't get the speed you want.
SATA M.2 SSDs
These SSDs are the perfect alternative for the SATA 2.5-inch SSDs because these SSDs don't require any data or power cables. Besides, if your system doesn't have much space, then you can still install these SSDs because these SSDs directly integrated with the motherboard.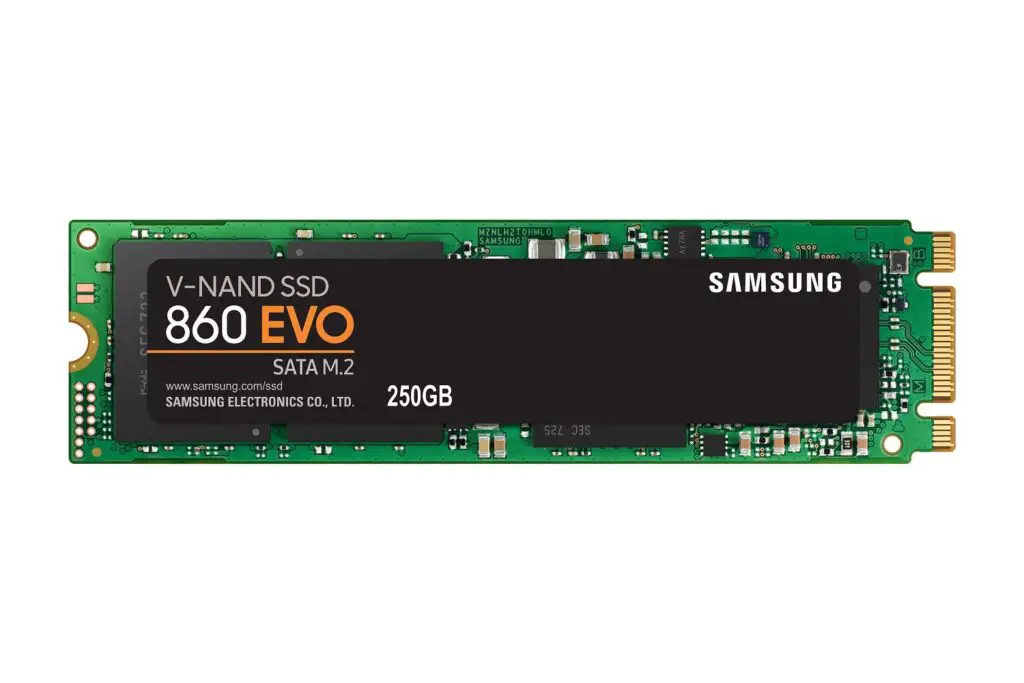 Although these SSDs use an m.2 form factor till you don't get more than 6GBPs speed because of the SATA interface. These SSDs use a SATA interface for data transfer.
Users mainly select these SSDs only on one condition; when their system doesn't have sufficient space to install a 2.5-inch SSD. Because installing 2.5-inch SSDs to their system could cause cable cluttering issues.
Moreover, if you want to make a PC faster, this SSD is perfect because it will give you four times faster speed than a traditional hard drive. Furthermore, these SSDs are affordable compared to the NVMe SSDs.
Before buying any m.2 SATA SSDs, you must remember that different motherboards support different lengths, so it is important to check what SSD length your motherboard support.
The m.2 SATA SSDs are available in different sizes, such as the- 2230nm, 2280nm, 2242nm, 2260nm, and 22110nm. (2280 is the most popular size on the market).
Compatibility: Before buying any m.2 SATA SSD check whether your motherboard has an m.2 slot or not. Also, check what SSD size it will support.
mSATA SSDs
Another type of SATA SSD is the mSATA SSD; this type of SSDs has the smallest form factor, and these SSDs are not used for desktop PC built.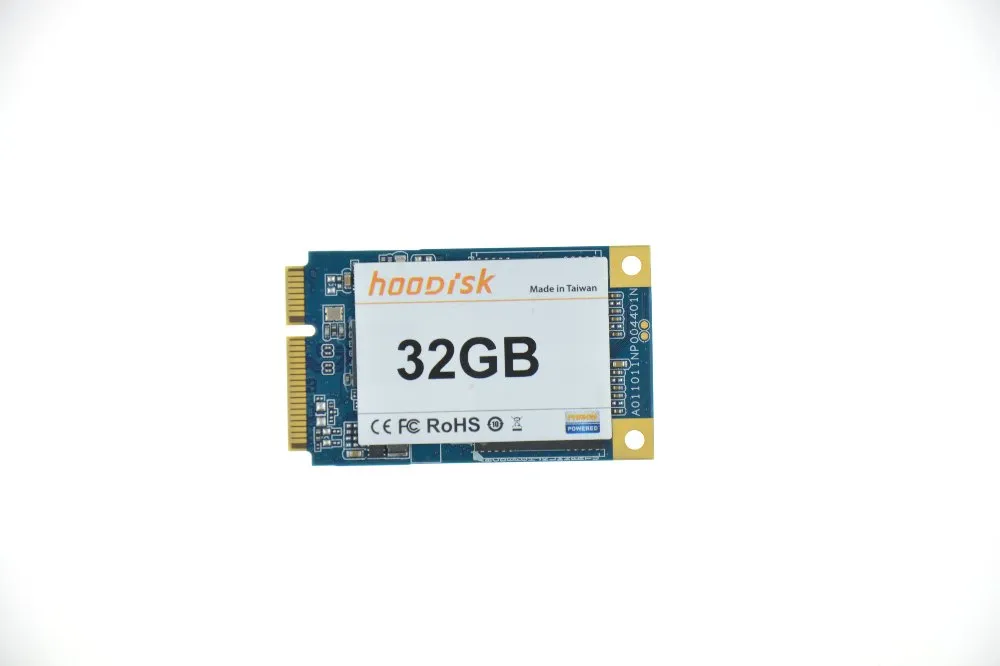 These SSDs are mainly used for laptops, tablets, and notebooks. These SSDs also used in GPS devices, automated care motherboards, and smart electronic boards.
Because of their size, you can't use these SSDs with your desktop motherboard. But, if you want to install any SSD inside your laptop, these SSDs are a perfect choice. The dimension of these SSDs is 50.8 mm x 29.85 mm x 4.85 mm.
These SSDs can give you 6GBPs data transfer speed, eventually boosting your laptop's speed if you use just a hard drive in your system.
Compatibility: Before buying these SSDs, check through the specifications to see whether your laptop supports mSATA connectors or not.
Final Verdict
As you can see, 3 kinds of SATA SSDs available on the market, and all those SSDs use the same SATA interface but are different in size. Therefore, before installing any of these SSDs, you have to check the system's specifications and what type of SSD you can install inside your PC.